My Stay at The Legendary Crask Inn
The Crask Inn offers a unique experience for anyone walking or cycling from Lands End to John o Groats. Situated in a remote part of the Scottish Highlands surrounded by absolute wilderness, it offers a place to stay and refreshments in the most isolated part of your journey.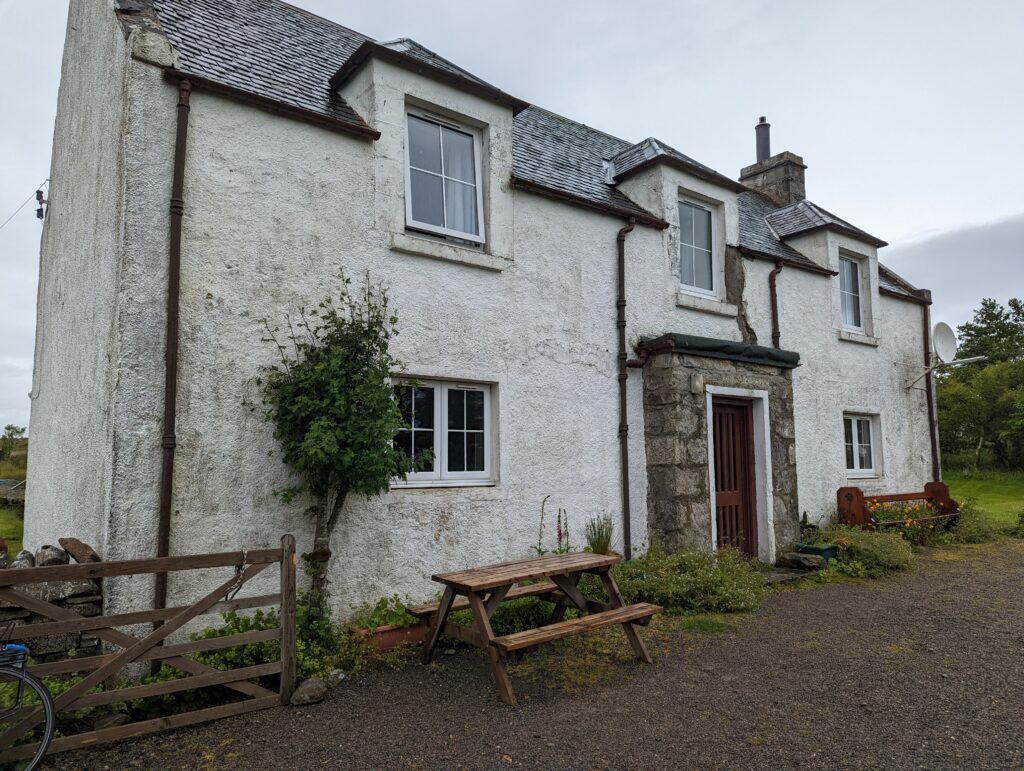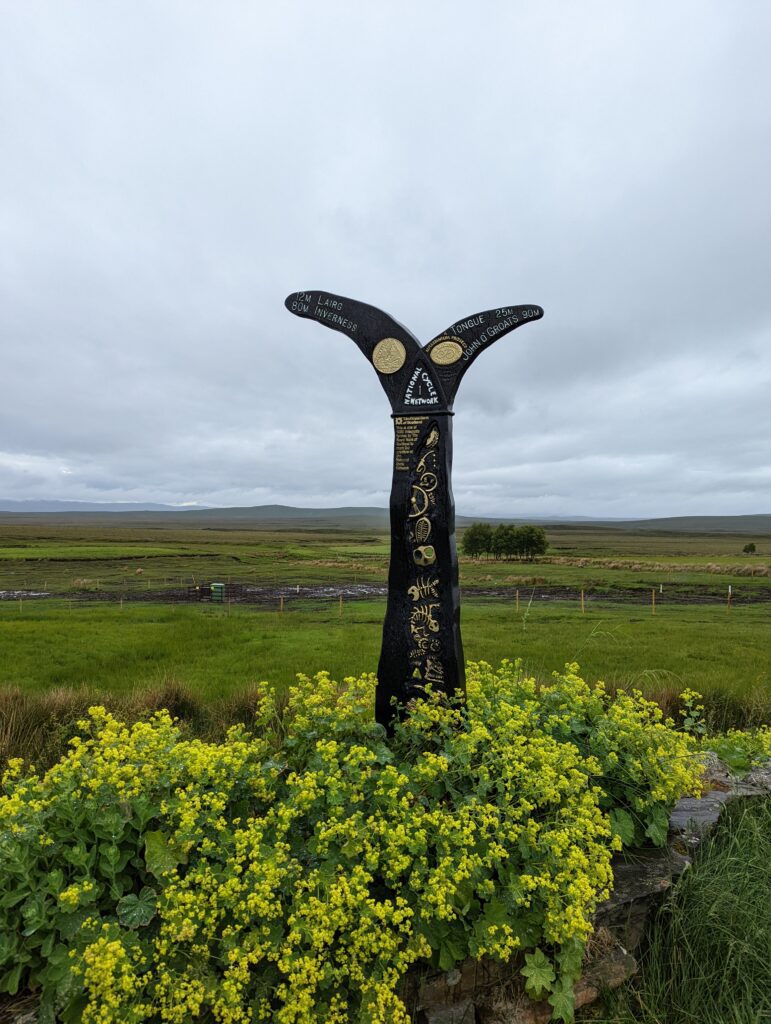 I had read about the Crask Inn while doing my research and decided I wanted to stay. Reading the many reviews about home cooked food, whisky, and its spectacular surroundings I booked a stay. Unlike many hotels and Inn's, online bookings are not available; a simple telephone call to book a room for the night is needed. With a bit of forward planning, I booked the Crask for day 20 of my ride.
The Crask Inn is situated between Lairg and Altnaharra on the A836, after leaving Lairg it is around 13 miles North which is mainly on a single-track road with passing places. One word of warning, this road while narrow and remote is used by forestry wagons, tourists and vehicles from the Creag Riabhach Wind Farm which in my opinion all travel at speed!
On arrival at the Crask, I got the feeling of remoteness which was exactly what I was after. The rain had started to fall a few miles back and I was ready to settle down for the evening.
On entering the bar area I was eventually greeted by Douglas who gave me a warm welcome, quickly checked me in, helped me put my bike away in the shed, and showed me to my room.
If you are looking for luxury then this is not the place however what it does offer is a very comfortable place to stay. My room had a comfy bed and a window looking out onto the garden with a busy bird table in full view. The en suite shower and the toilet was excellent and the unique soap I enjoyed.
The bar area is small with a wonderful fire, there are lots of interesting pictures on the wall and it has a real homely feel. The choice of drinks is excellent, with a couple of draught ales, numerous bottles, and a huge Scotch Whisky selection.
One thing that did surprise me was that my evening meal was served as a group. This usually would not bother me however on this occasion there was just me and a couple that were visiting for dinner. I was as surprised as they were when we all sat at the same table. I can imagine if the Crask Inn was fully booked and the dining room was full of cyclists and walkers keen to tell all about their journeys that day. However, when it was me and only two others it was a little bit awkward at first. There was another guest booked in but he arrived late and missed dinner.
The meal was excellent, real home-cooked, wholesome food which I enjoyed. Traditional haggis tatties and neeps to start, a pork steak, potatoes, and veg for the main course, and a delicious crumble for dessert. All in all a great meal!
This in reflection was a very quiet night at the Crask however I did enjoy it, a few more pints of ale in the bar area and local whisky to end the night made for a great evening.
After a very good night's sleep, breakfast was served at 7.30am. A fully cooked, delicious Scottish breakfast was served which again I enjoyed.
Overall I am glad I stayed at the Crask and would definitely return if I was ever in the area again. It offers a quite unique experience and the chance to stay in one of the remotest parts of the UK. The remote landscape of the Scottish Highlands is a place to escape from the hustle and bustle of daily life. The endless dark night sky with no light pollution is great for stargazers.
One word of warning! Scotland is known for its midges and the Crask Inn is no exception! The midges on a drizzly evening in June were horrendous however you haven't experienced Scotland until you have been attacked by midges.
The Crask Inn does not use online booking websites. To book a room call or email the hosts.
Crask Inn
By Lairg
Sutherland
IV27 4AB
info@thecraskinn.com
01549 411 241
www.thecraskinn.com
More about The Crask Inn
The Crask Inn is a historic and remote pub located in the Scottish Highlands. It is situated in the remote and rugged landscape of Sutherland, on the A836 road that connects Lairg to Tongue.
The Crask Inn has a rich history, dating back to the 19th century when it was first established as a coaching inn for travelers passing through the area. It has been run as a pub and guesthouse for many years, and is known for its warm welcome, friendly atmosphere, and stunning views of the surrounding wilderness.
Despite its remote location, the Crask Inn has become a popular destination for walkers, hikers, and outdoor enthusiasts. The pub offers a comfortable place to rest and refuel after a day exploring the surrounding countryside, with hearty meals, cozy fires, and comfortable beds available for guests.
In addition to its role as a pub and guesthouse, the Crask Inn is also a popular venue for events and gatherings. The pub hosts regular music nights, quiz nights, and other social events, as well as offering space for private functions and celebrations.
Overall, the Crask Inn is a unique and charming establishment, offering a warm welcome and a glimpse into the rugged beauty of the Scottish Highlands. It is a must-visit destination for anyone traveling through the area, whether they are looking for a comfortable place to stay, a hearty meal, or simply a warm and friendly atmosphere.