60.27 Miles Cycled
3028ft of Climbing

Waking up refreshed after a surprisingly good night's sleep in my shared dormitory at the Youth Hostel in York. The 8-bed dormitory had four of us in it and despite my earlier fears, it was good.
Setting off from York on a bright Sunday morning, my aim for the day was to reach Teesside. The route followed the Ouse and Swale valleys up to the market town of Northallerton which was around 35 miles. Leaving the York Youth Hostel I was immediately faced with a diversion.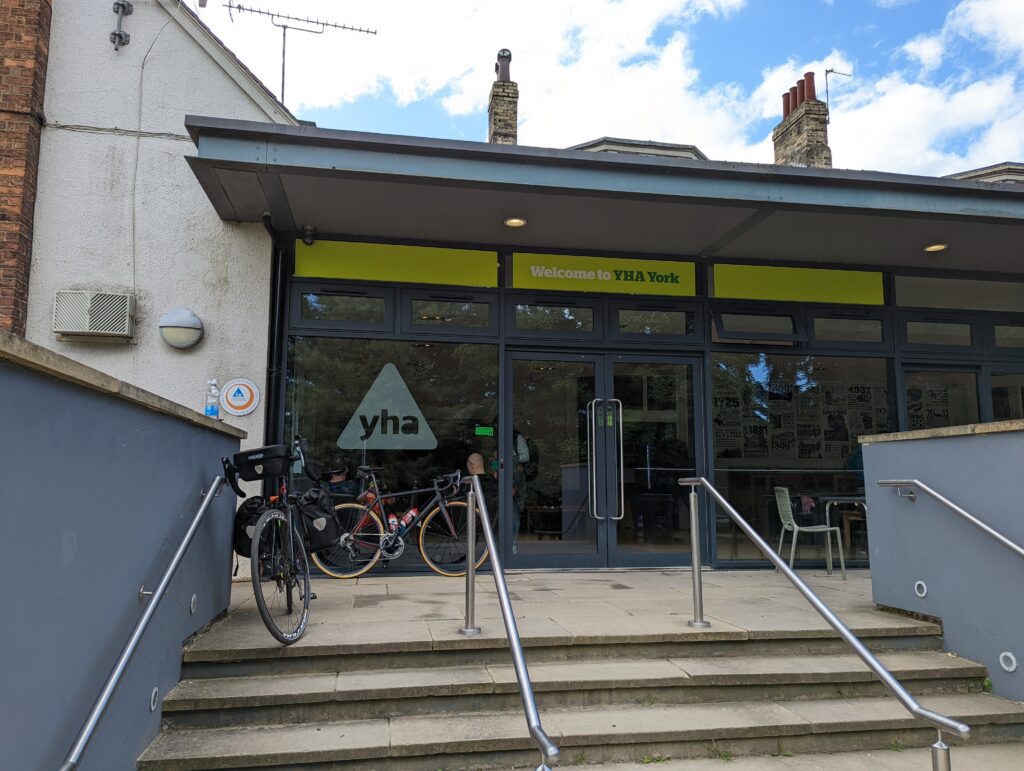 Instead of the planned traffic free route, I was forced onto the main road due to some works that were being carried out on the river bank. What should have been an easy morning ended up being a struggle, my initial burst of energy after leaving York was replaced by a severe lack of energy and enthusiasm. I had not had many low points on the ride but this morning was different. The morning dragged and I was forced to stop every few miles to get my head together.
Cycling over the River Swale on the Maunby Railway Bridge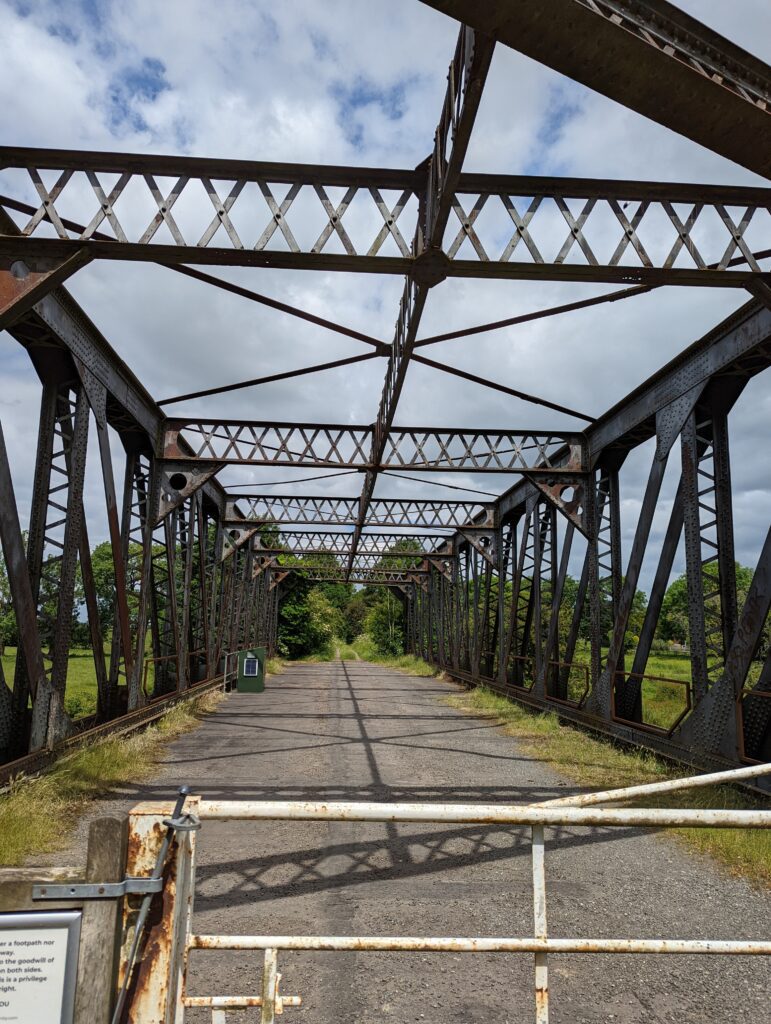 On approach to the Maunby Railway Bridge, the route passes through a gateway which at first looks like a private road. It was at this point I stopped to look at the map to make sure I was heading the right way. The tarmac single track road passes through a farm yard and down towards the River Swale. As I approached the river I could see the bridge which is an old Railway bridge. The Maunby Railway Bridge was opened in 1901 but the trains have long since gone. It is now used by cyclists and walkers however, it is not a public right of way.
A sign on the bridge explains the following.
"This bridge is neither a footpath nor a bridleway. You may cross due to the goodwill of the landowners on both sides. Please note that this is a privilege and not a right. Thank you"
Northallerton was the next stop, a nice little market town that was busy for a Sunday. I quickly refueled at Greggs and I was on my way again. After a slow lethargic morning, I was starting to get my mojo back and the cycling was getting better.
Reliving my Uni Days and Cycling to Middlesbrough
Thoughts then turned to where am I going to stay, knowing that my goal was Teesside, I started looking at options. After much delegation, I decided on a Sunday night in Middlesbrough and a stay at the Travelodge for a price of £39. I had been to University in Middlesbrough back in the 1990s and I saw this as a good opportunity to re-acquaint myself with the place.
The route took me on quiet country lanes until the Town of Yarm passing through places such as Brompton, Deighton, and Appleton Wiske. From Yarm I cycled to Eaglescliffe which is on the edge of Stockton, after riding through the rural parts of North Yorkshire I was now on Teesside bustling industrial area and an area I knew so well. The diversion to Middlesbrough followed the main Stockton Road for around 5 miles before I arrived at my destination. My third Travelodge of the journey so I knew what I was going to get.
In hindsight, my trip to Middlesbrough was not needed and I should have stayed in the more upmarket Yarm.
Middlesbrough was a ghost town on a Sunday evening, students had gone home and the town centre was deserted. I did get a chance to visit some old haunts which did bring back memories.