57.14 miles cycled
4599 ft of climbing
After a restless night I woke feeling a little tired. My basement room picked up noise from the road and the bed was not comfortable. That aside, it did not dampen my excitement about today, my first day of many in the saddle. My aim was to get to the town of Bodmin, where I had booked an Airbnb. My plan on this ride was to go with the flow as much as a I could however I did pre book some accommodation.
After retrieving my bike from the back garden I loaded it up my panniers and set off towards Penzance promenade. I mistakenly took a tong turn on to the main Street so I missed my planned breakfast at a cafe I noticed the night before. The thought of going back on myself didn't appeal so I carried on.
I arrived at Penzance station to find a food van serving coffee and bacon sandwiches so I ordered and then sat back to enjoy my breakfast. Within a couple of minutes a man appeared who had noticed my cycle jersey. As proud Northumbrian I have a cycle jersey in the colours of the Northumberland Flag. The bright orange and red colours stand out and became a talking point throughout my ride. His opening line was "you've cycled a long way" a line I would hear more than once over the next 3 weeks.
We chatted about my journey, my kit and bike. We also got on to why and he asked if I was doing it for charity. I didn't set out to do this as a fund raiser, I always and still did think that I wouldn't make it. It turned out he works for a charity.
As I was about to set off the lad from Leeds appeared who I had met the day before. His group had grown and we ended up taking photos etc. Then I was off.
I headed down the coastal cycle route with St Michaels mount to my right, taking the obligatory photo when I got close. The route then headed inland over rolling hills to the North Coast of Cornwall. I passed through the town of Hayle and headed up along the coast to the North Cliffs on NCN Route 3.
The coastal road high up on the cliffs gave me some excellent coastal views, breathtaking sites along the cliff tops. A steep downhill took me in to Penreath and charming seaside village. There I headed inland and I found myself on the Mining Trail, a rough off-road cycle track. From there I followed the route along quiet Cornish roads with their trademark high hedgerows. Signs for familiar places such as Perranporth and Newquay greeted me and at this point I knew I was well on my way.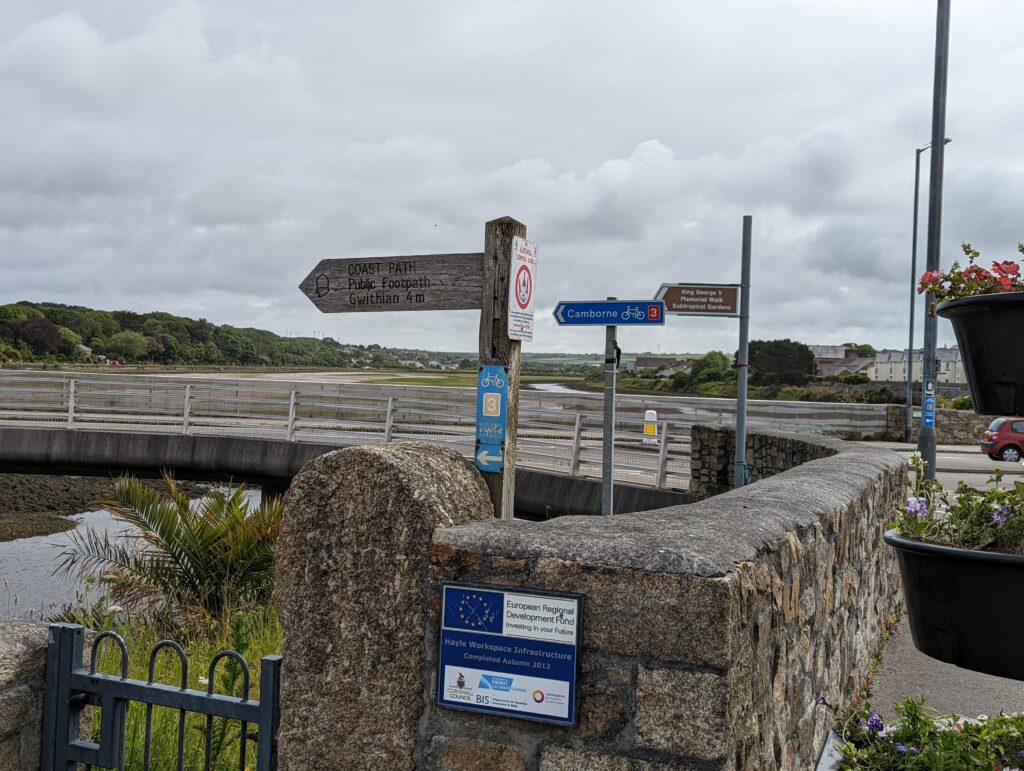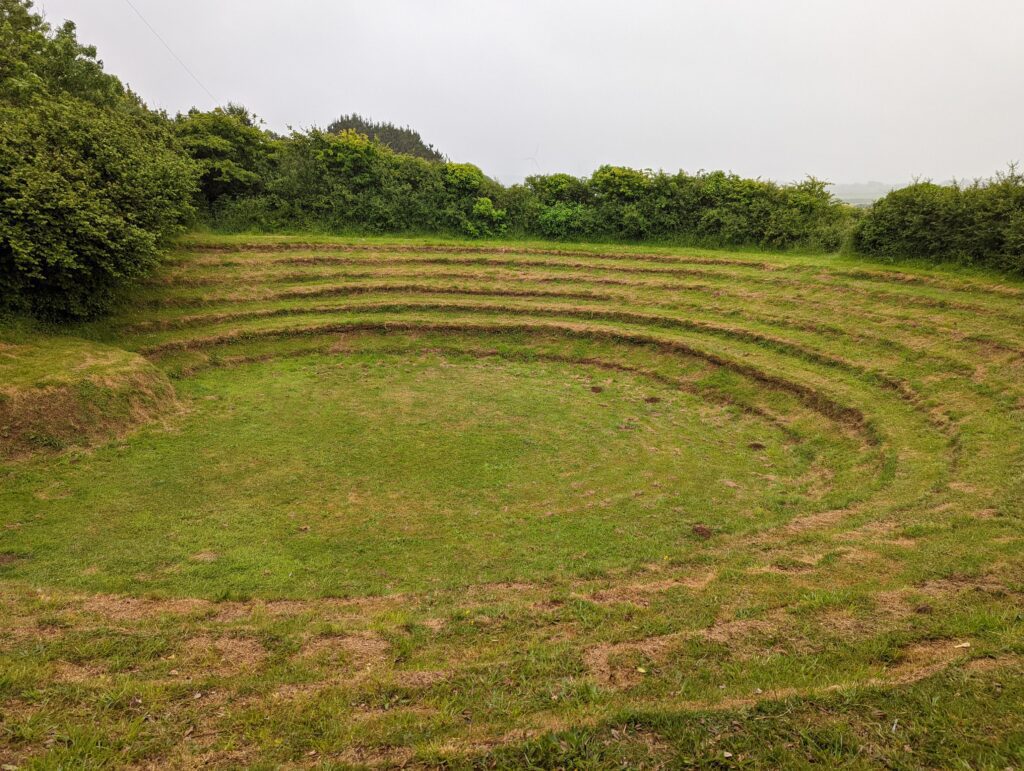 After a bright and sunny morning the heavens opened, rain tumbled down it was wet, wet wet. I don't mind cycling in the rain, it wasn't cold so I ploughed on until something caught my eye. I noticed a sign for The Preaching Pit at St Newlyn East so I decided to take a look. Taking shelter under some trees I sat for a while admiring the pit, a unique auditorium carved in to the Cornish countryside. After a peaceful 20 minutes or so I carried on and passed Lappa Valley, a place I had visited on my last visit to Cornwall.
As the day progressed it got wetter and wetter, the up and down of the Cornish countryside I have to say was a joy. Yes there are steep hills but if you listen to all the warnings given on the LEJOG forums and social media groups Cornwall is a monster. I have to disagree, yes it is tough but it is enjoyable. The final 10 miles or so in to Bodmin followed a valley with a small river that fed in to the river Camel. I was met with the steepest hill of the day at around the 50 mile mark, a 20% incline that beat me!

I arrived at my accommodation in Bodmin at around 5pm, a wonderful self contained Airbnb hosted by Kelly. Situated around a mile from the town centre, it had everything I needed. It had a washing machine to rinse my soaked clothing, a fully fitted kitchen, bathroom and secure bike parking as well as a comfy bed. At a cost of £64.31p it was decent.
After a warm shower I headed off in to Bodmin, another pint and a burger at Wetherspoons was the choice of the day. Like all Wetherspoons Pubs, a sticky carpet, a good mix of people and a familiar menu. The Chapel an Gansblydhen was a little nicer than my previous nights experience in Penzance and a little cheaper.
I then made my way back to my place to stay and settled in for the night to reflect on Day 1.