30.34 miles Cycled
2482ft of Climbing
After a relaxing evening and some good food at the Webbington Hotel and Spa I had a decision to make. My aim was to get to the city Bath today and I had two options, an easier route or the harder one which took me up over Cheddar Gorge. I chose the harder option as it is not every day you get a chance to do this.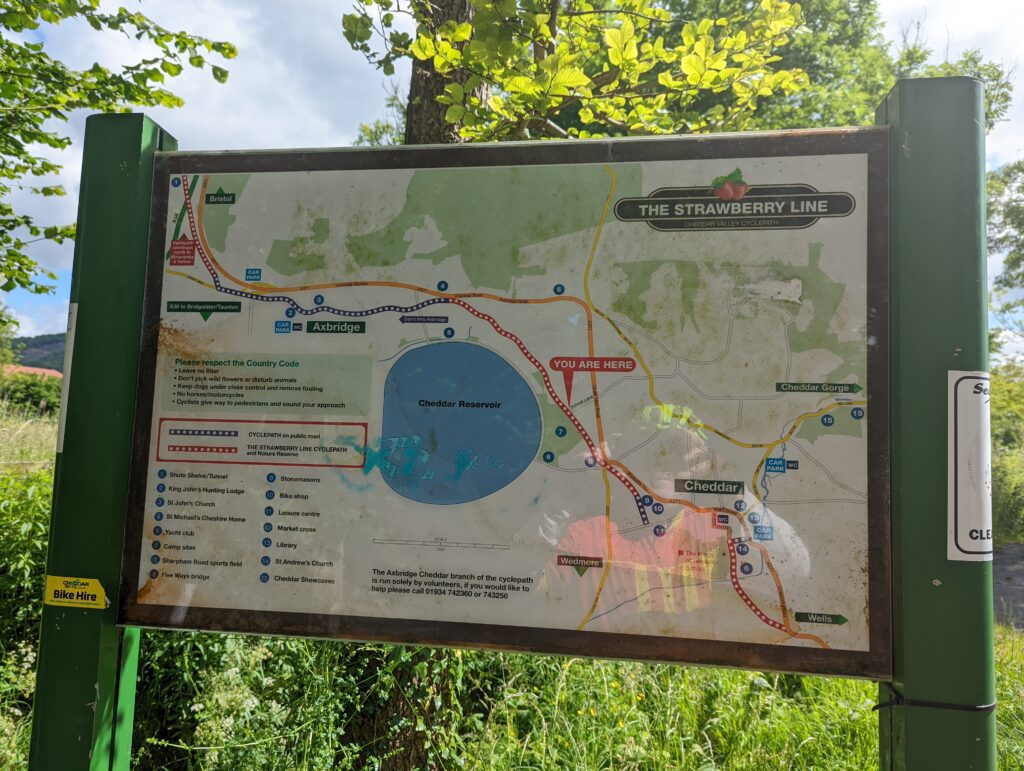 As I approached the village of Cheddar the route took me down part of the Strawberry Line, a traffic free cycle route linking Clevedon and Shepton Mallet in Somerset. It was only a short section that I cycled but it was enjoyable. Cycling in to Cheddar a place I had stayed a few years ago, memories came flooding back, it was busy with tourists wandering the many shops at the foot of the Gorge.
Cycling up Cheddar Gorge
As you approach the Gorge the bottom is busy but as you cycle up it the crowds disburse and you are met with with some spectacular rock formations towering above. The road winds up the hill around some tight corners but overall the climb is steady. There is one tricky section when the road steepens round a very tight corner, this combined with very little verge is something to look out for with the busy tourist traffic. There is a chance to stop off up the climb in one of the many lay-bys. As the climb progresses, the gradient gets less and less until you reach the top and once through the trees you are met with open countryside. Proud of my achievement I carried on the short 20 miles or so to Bath.
The route took me over the Meddip Hills and through the villages of West Harptree, Farrington Gurney and Paulton. There were a number of short climbs but nothing to strenuous. I eventually arrived at the A367, a very busy road that took me in to Bath. The road looked very busy with heavy vehicles and the thought of cycling along it did not appeal. I decided to go cross country on what I thought looked an easy option.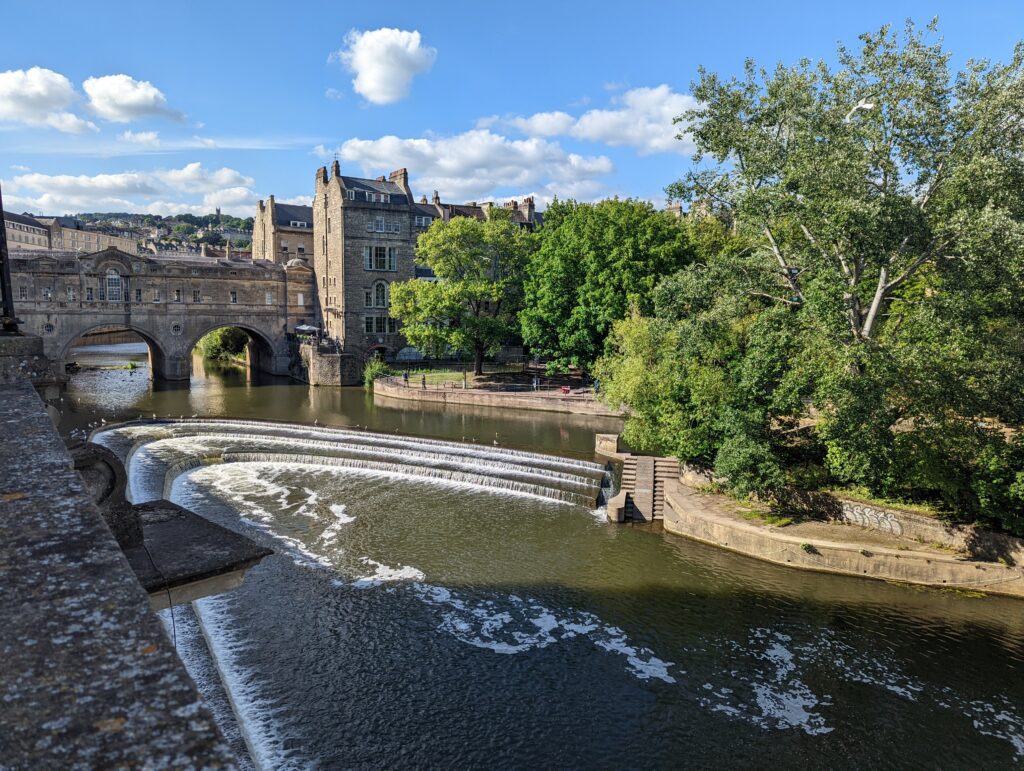 I headed off down some typical Somerset country lanes and downhill towards Bath however after passing through Englishcoombe the downhill got steeper and then I was met with what was the steepest climb of the ride so far, a really short steep climb which took me over the lip and in to the decent through Kingsway and in to the beautiful city Bath.
My accommodation for the evening was a sofabed at a family members, a comfortable place to stay with a home cooked meal, a bath (in Bath) and a chance to do my laundry after 5 days riding.
I also had a chance to explore part of the city with a brisk walk in to the centre
Day 5 was a short day but a rewarding one, cycling Cheddar Gorge was spectacular and the city of Bath is well worth a visit when riding Lands End to John O'Groats