When planning my ride from Lands End to John O Groats, I looked at a number of option in terms of bags. There are a number of options for cycling luggage such as the minimalist bikepacking set up to the full touring set up with pannier bags back and front.
I opted for rear pannier bags combined with my newly purchased Topeak Super Tourist DX. There are many panniers on the market at varying price points and quality. Based on previous experience I opted for the Ortlieb Back Roller Classic Panniers. I am the owner of an Ortlieb Velocity rucksack for over 10 years and despite it being used daily, it is still going strong.
Ortlieb Back Roller Classic Pannier Bags
Ortlieb produce high quality, dependable and waterproof cycle bags. Due to my previous Ortlieb purchases, I decided on the Back Roller Classic to carry my gear and equipment on my end to end ride.
I have to say that I rate these pannier bags highly and they were an excellent purchase. I do not travel light and the 40 litre combined volume was ideal for everything that I needed to take. 40 litres gave me a little extra room if picked anything up along the way.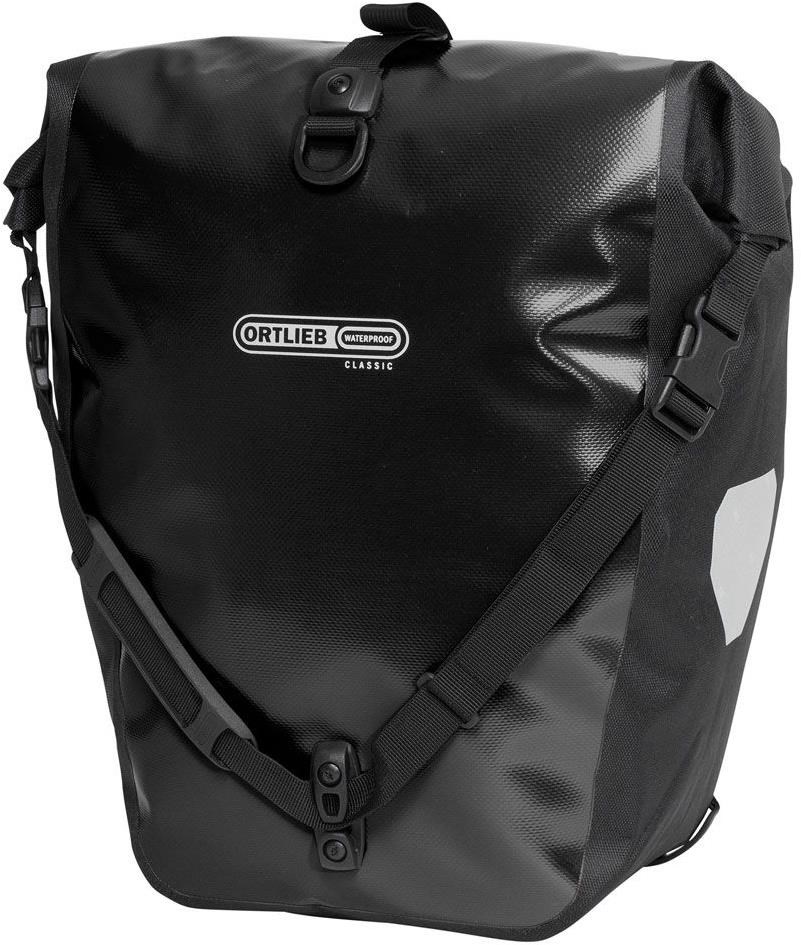 What I like about the Back Roller Classics
They are Waterproof! Yes the weather was kind to me along the way however I did encounter a couple of wet days. The Back Roller's unique role top deign means that everything in them is kept dry, even on the wettest of days.
Attaching and Detaching to Pannier Rack. The Back Roller Classics clip on and off easily to the pannier rack. The easy to use mechanism makes life so much easier when taking them on and off the bike.
Carry Straps, both bags have a heavy duty carry strap take make them really easy to carry around when not on the bike. The strap is fully adjustable and is easily clipped in position when on the bike.
Inner Pocket, both bags come with an inner pocket in which I kept a number of items.
Large Opening, the pannier bags have a large opening which makes it easy to pack and unpack. I combined these bags with some smaller soft luggage bags to keep items separate which worked really well.
What I didn't Like about the Ortlieb Back Roller's
There is nothing to dislike about the Ortlieb Panniers, they offer a good solid, hard wearing option for cycle touring. The only issue I had with these bags was the slight incompatibility with my chosen pannier rack, the Topeak Super Tourist DX Disc.
If you are considering panniers for any type of riding, I thoroughly recommend the Classic's from Ortlieb,